Welcome to Tackett Chiropractic
Your Queensbury Chiropractor
Call us at (518) 798-4322 today.

Since 1996, Tackett Chiropractic has been providing exceptional care to the residents of Queensbury and its surrounding communities. Our chiropractors identify the root cause of a problem and work with you to fix it, naturally. Come see why so many of your neighbors already entrust us with their care!
Queensbury Chiropractors are the Experienced Leaders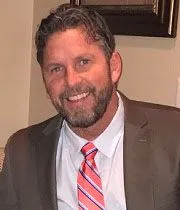 Tackett Chiropractic has offered our chiropractic patients a natural alternative to unnecessary drugs and surgery. Being an experienced leader in Queensbury and the surrounding regions, we have helped people correct the underlying cause of their health issues, rather than simply relieving symptoms. Click here to see Dr. Tackett adjust a toddler.
Tackett Chiropractic's Mission
As Dr. Bill Tackett explains, "It is the mission of this office to educate our community in the Chiropractic Principle of health. That the mind and body heals, maintains and simply functions better without interference to the nerve impulse. Our mission is to remove that interference between the brain and body with a gentle, specific and scientific chiropractic adjustment. Literally empowering our patients to express their full potential in life. Because nothing is bigger than life!"
Community Impact
Dr. Tackett has been on the board of directors for these organizations:
Please take a moment to visit these websites as they are all terrific organizations and very worthy of awareness.
Meet Dr. Tackett
Let Tackett Chiropractic help you find the health and wellness you are looking for. Call our Queensbury chiropractic office today!
Chiropractor Queensbury, Glens Falls, and Lake George NY
Dr. William Tackett
Queensbury Chiropractor | Tackett Chiropractic | (518) 798-4322
19 Homer Ave #1 Queensbury, NY 12804